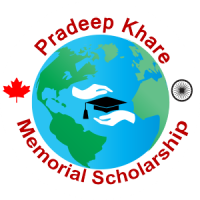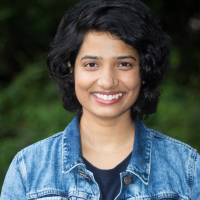 Sheetala Bhat
Sheetala Bhat is a theatre practitioner and writer from Karnataka, India. She has published a book on actresses in colonial India titled Performing Self, Performing Gender with Manipal University Press. She won the 2019 David G. Hartwell Emerging Scholar Award from the International Association for the Fantastic in the Arts. Sheetala is currently pursuing her doctoral studies in the department of English at the University of Western Ontario. She has worked with Chintana, a grassroots theatre company, exploring the possibilities of theatre in government schools in Karnataka. She has also been involved in Kannada-language street theatre, theatre workshops, feminist performance activism, and social journalism.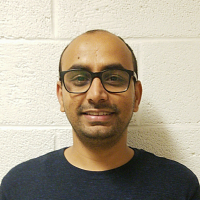 Navjit Gaurav
Navjit is a Rehabilitation Science doctoral student at Queen's University, Canada. He is an architectural graduate from the School of Planning and Architecture in Bhopal, India. He worked with the NGO Sahyog the Helping Hand in Delhi's slums for four years, where he improved access to free, high quality education for school dropouts and women. He is a Tata Institute of Social Sciences gold medalist for his Master of Social Work in Disability Studies and Action. A recipient of the Queen Elizabeth II Diamond Jubilee Scholarship, his research aims to engage the rural Indian community through innovative participation measures to improve quality of life and social integration for people with disabilities.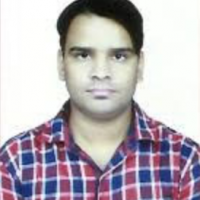 Rohit Shukla
Rohit is a doctoral student in civil engineering at Queen's University, Canada. He has completed a masters degree at the Indian Institute of Technology- Kharagpur. In India he has worked with Space Application Centre and Indian Institute of Technology – Delhi as research fellow. His research focuses on hydrodynamic and water quality modeling. He is interested in analysing turbulence and mixing in stratified flows. Rohit has volunteered with Gopali Youth Welfare Society, an NGO in West Bengal which aims to educate underprivileged children. He currently volunteers with the Kingston Rotary Club as a Queen's Rotaract in to improve quality of life for marginalized populations in the Kingston community.
We would like to thank Mr and Mrs. Anil and Alka Garg; Sharad and Samir Khare in memory of Susheela Devi Khare ("Dadi"); and the Atal family in loving memory of Anand S. Atal for their generous donations, which contributed to the second and third place awards.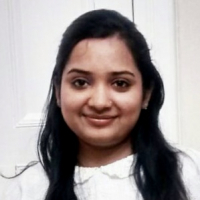 Shikha Gupta
Shikha is a doctoral student at the School of Rehabilitation Therapy, Queen's University. Shikha is a gold medalist from India and received her post-graduate degree in Health Administration and bachelor's degree in Occupational Therapy from India. Shikha is passionate about improving access to health and rehabilitation care for marginalized populations. Through her doctoral research, Shikha aims to understand barriers to medication access in individuals with spinal cord injuries and downstream negative health and social outcomes. 

In India, Shikha has worked for seven years as an Occupational Therapist, a researcher, and a health policy advocate for vulnerable rural, urban, and tribal communities living across various parts of the country. In India, Shikha worked on national health programs in the capacity of a national consultant to the Ministry of Health and Family Welfare, Government of India. During her clinical practice, Shikha has worked as an "Early Intervention Therapist" for children with developmental disabilities. 

At Queen's, Shikha has worked on over 10 research projects in collaboration with faculty members across various disciplines and schools. Shikha has disseminated her research at national and international conferences and in several peer-reviewed journals. Shikha enjoys teaching, having taught an M.Sc. Occupational Therapy course and received several teaching assistantships for graduate courses. She also sits on various academic and student level committees at Queen's and has been serving as a volunteer within the Kingston community. Recently, she initiated and secured funding for a project on academic writing support for international doctoral students and their supervisors at Queen's University to identify key strategies for students, supervisors, and those who support students and faculty towards success in academic writing.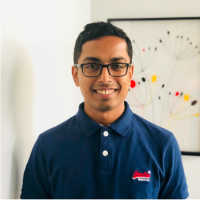 Kishore Rajaram Seetharaman
Kishore is a 1st year Ph.D. student in Gerontology at Simon Fraser University. He has a master's degree in Human-Environment Relations from Cornell University in the USA and a bachelor's degree in architecture from Anna University in India. He has volunteered with different community-based NGOs in India that are working towards cleaner green urban spaces that are free of non-biodegradable waste. He has also worked with organizations developing age-friendly and universal-access programs in the USA. Kishore's research explores how the neighborhood built environment can support community-dwelling older adults with dementia in finding their way through outdoor spaces. His research is geared towards influencing national and international policy initiatives to create dementia-friendly communities that enable persons with dementia to lead active and engaged lives in the community.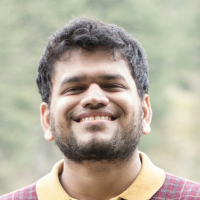 Ronak Gupta
Ronak is a Ph.D. student in mechanical engineering and applied mathematics at UBC. He completed a B.E. (Hons) in Mechanical Engineering from BITS – Pilani, Goa and M.Sc. in Engineering Mechanics at JNCASR Bangalore. His research focuses on the dynamics of complex fluids and soft matter. Ronak is interested in using the tools of physics and mathematics to tackle problems in biology.

Ronak is passionate about teaching, scientific communication, and scientific outreach. During his undergraduate studies, Ronak was an active member of an initiative called Abhigyaan, where he taught underprivileged children and workers from slums around campus. He also volunteered in government schools in Bangalore, where he taught mathematics to children from low-income households. At JNCASR, he was part of a science outreach program called "Student Buddy" with which he organized lab tours and demonstrations for high school students from around Bangalore. Finally, Ronak has disseminated his research and knowledge through both media and peer-reviewed publications. He has been a freelance science writer with some of India's leading publications and news outlets, including The Wire, DIGIT Magazine, and FactorDaily.
We would like to thank Mr. and Mrs. Anil and Alka Garg, as well as Sharad and Samir Khare in honour of Susheela Devi Khare ("Dadi") for their generous donations, which contributed to the second place award.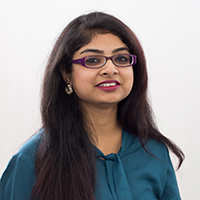 Anupama A Sharan
Anupama is a Master of Applied Science (MASc) candidate and graduate research assistant in Chemical and Biological Engineering at the University of British Columbia. She has a bachelor's degree in Biotechnological Engineering from Birla Institute of Technology in India. Along with conducting innovative research focused on adding value to waste from the pulp and paper industry using bacteria, she has also been actively involved with volunteer and community work. Her volunteer efforts in Canada have focused on scientific outreach through work with Let's talk science and graduate student professional development by serving on graduate student councils at UBC. She also engages in outreach work stemming from her research to shape disruption in society towards waste management and valorisation.

In India, she volunteered with DRISTI – an NGO focused on bridging the development gap between rural and urban India. In recognition of her leadership, volunteer work, and academic achievements she was chosen as a 2013 Cargill Global Scholar from India and has since received other awards and fellowships at UBC.

LinkedIn: https://www.linkedin.com/in/anupama-sharan-7299a9121

Research Vision: https://youtu.be/mppLtjoCub0; https://www.youtube.com/watch?v=lKBiNCKVXPw&t=76s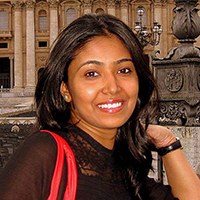 Helina Jolly
Helina is a PhD student at the Institute for Resources, Environment, and Sustainability (RES) at the University of British Columbia. She will be working on gender perceptions and valuation of ecosystem services among the Adivasis (Indigenous communities of India) of Wayanad, Kerala, India. She is the recipient of various awards and honours, including the Olav Slaymaker Award and the Nehru Humanitarian Graduate Award. Helina is a Commonwealth Scholar and graduate of the London School of Economics and Political Science. She has a bachelor's and master's degree from Kerala University (in Zoology) and the University of Delhi (in Environmental Biology) respectively.

She is also founder of the project 'The Everyday Nature' which aims to understand the perceptions of people towards nature. Prior to joining RES, Helina worked in India with Deutsche Gesellschaft für Internationale Zusammenarbeit GmbH (GIZ) (Link) as advisor to Ministry of Environment Forest and Climate Change, Government of India. At GIZ she supported The Economics of Ecosystem Services and Biodiversity India Initiative (Link). She also volunteers at her husband's solar social enterprise, Boond (www.boond.net), which works to provide clean solar energy access to some of the poorest communities in India.

LinkedIn – https://www.linkedin.com/in/helinajolly/
We would like to thank Mr. and Mrs. Krishan and Pushpa Soni for their generous donation, which contributed to the second place award.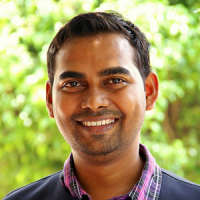 Atul Jaiswal
Atul Jaiswal is a doctoral candidate at School of Rehabilitation Therapy, Queen's University, Canada. In India, he previously worked for five years as an Occupational Therapist, disability rehabilitation social worker, and Community-Based Rehabilitation (CBR) professional. He is a Tata Institute of Social Sciences gold medalist for his Masters of Social Work in Disabilities Studies and Action. He is a recipient of Queen Elizabeth II Diamond Jubilee Scholarship and currently pursuing his doctoral research at Queen's University on deafblindness in India. Atul is dedicated to improving the lives of those facing disability and injustice in India. He has shown great persistence in pursuing projects that increase access to basic rights and resources for people with disability. He was instrumental in initiating a successful advocacy campaign (resulting in sanction of INR 15 million from Ministry of Railways, Government of India) to build a foot bridge at the Vangani railway station, which provided safety for 350 people with visual impairment who were previously risking their lives everyday.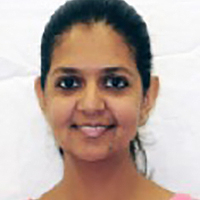 Kanksha Mahadevia Ghimire
Kanksha is an LLM (Master of Laws) student at the University of Toronto specializing in law and development. She has worked for 9 years with premier law firms in India and Vanuatu in the field of governance, regulation and corporate law. In Vanuatu she advised a statutory regulator, and taught at the University of South Pacific, School of Law. Throughout her career, she has been dedicated to volunteerism. She has provided pro bono legal services to a women's rights organization in Nepal, advocating to change laws that perpetuate gender inequality. Similarly, she plans to utilise her legal expertise to advocate for Indigenous and South Asian women in Canada.