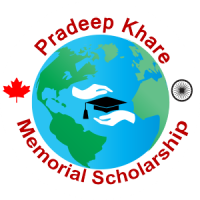 About Pradeep Khare
Pradeep Khare left India and came to Canada in 1972 on a scholarship to complete a Master's degree in Engineering. This scholarship was an opportunity to study abroad, which he would never have had otherwise.

As a young student in India, he had always been bright, placing at the top of statewide academic rankings, gaining entry into the prestigious IIT Roorkee Engineering College, and placing amongst the top students within his Engineering class. After completing his Master's, he entered the Canadian workforce. However, he quickly learned that academic excellence and hard work were not the only ingredients required to build a successful career; rather, leadership, initiative, communication, teamwork, and adaptability were all key qualities in a candidate.

Over the course of 37 years, Pradeep built a successful and rewarding career in Canada, assuming roles as Deputy Commissioner of the BC Oil and Gas Commission, Assistant Deputy Minister (ADM) of Immigration and Multicultural Affairs, and Director General for Environment Canada in Ontario and BC. Believing strongly in volunteerism, Pradeep also served as President of the BC Water and Waste Association and Treasurer of the Water Environment Federation.

He brought about countless improvements to government systems and various communities in the fields of environment, multicultural affairs, clean water, and energy. His career culminated with his position as Chief Operating Officer of the National Energy Board.

After retiring from this position, he took some time to reflect upon his humble beginnings and authored a book titled An Immigrant's Tale, and Lessons for Success in the New Country. This short story uses Pradeep's personal story to highlight the challenges, rewards, and lessons learned during immigration.

Throughout his career, Pradeep always maintained a commitment to community service, promoting education and youth development, and serving both of his home countries: India and Canada. His opportunity to flourish in Canada was initially made possible by a scholarship, and Pradeep believed that financial constraints shouldn't stand in the way of a young student's education. With this in mind, the Pradeep Khare Memorial Scholarship was established.

Pradeep passed away far too soon on June 17, 2015, after a battle with an aggressive form of cancer. He was 65.